Pankl Racing Systems AG
During the factory tours, you have the opportunity to see the production halls for drive and transmission components as well as the additive manufacturing area.
Pankl Racing Systems AG started their journey in a small garage and is now an internationally operating company with 7 locations all over the world with more than 1.800 employees.
The passionate desire to win is the fuel of every Pankl employee. Therefore, we create a performance-driven environment with an attractive place to work and various opportunities for personal and professional development. With all this effort we try to shape the future of mobility with our customers.

Metalpine GmbH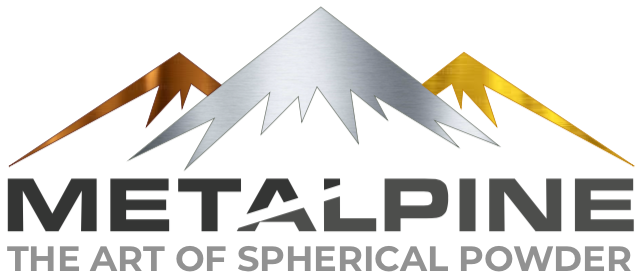 Lab Tour 1: smartfactory@tugraz + addlab@tugraz
The addlab@tugraz covers both, wire and powder-based metal additive manufacturing processes across the whole process chain. The two institutes Materials Science, Joining and Forming as well as Production Engineering together host different AM techniques such as Laser Powder Bed Fusion, Wire Arc Additive Manufacturing, Wire Electron Beam Additive Manufacturing and Wire and Powder Plasma Direct Metal Deposition. Research focus is put on printing of smart structural and functional materials with tailored properties, sensor integration, new machine concepts and topology optimization. Students have access to the addlab@tugraz within the framework of their Bachelor, Master and PhD thesis as well as lab courses.
The smartfactory@tugraz is an industry 4.0 pilot factory in which state-of-the-art mechanical production and assembly facilities are linked via advanced information technology to form a cyber-physical production system. The research group Smart Factory at the institute of Production Engineering stands for research, teaching and knowledge transfer for the digital transformation of production. Main research topics are agile production concepts with mobile working stations, secure data integration, edge computing, integration of additive manufacturing to CAD/CAM solutions an collaborative robotics. The Smart Factory is an incubator for new hardware and software solutions suitable for small and medium companies. The new deal in production needs an energy and resource management implementing sensors and real time tracking systems. The implemented 5G network ensures highest data rates, data security and centralized computation power with ultra-low latency.
Lab Tour 2: Schumpeter Laboratory for Innovation & Robot Design Laboratory
Schumpeter Laboratory for Innovation
On an area of more than 800 m², the Schumpeter Laboratory for Innovation provides a platform for the information exchange of students, researchers, start-ups, SMEs and established industrial companies.
It offers access to the most modern infrastructure — digital production machines, extensive multimedia and communication systems – in order to support the cooperation of involved actors and the resulting product and business model development in the best possible way. Based on the development and implementation of new cooperation models, new strategies for targeted cooperation of the relevant key players are researched and derived. This hotspot for innovation regularly hosts various programs such as makerthons, innovation weeks, training programs and much more
TU Graz Robot – Design Laboratory
At the Institute for Structural Design, Structural Robotics deals with innovative manufacturing processes for structural elements in architecture. The robot design laboratory, equipped with a processing robot and a welding robot cell, currently enables the prototypical testing of 3D printing processes with mineral building materials and build-up welding processes.
https://www.tugraz.at/en/institutes/ite/research/researchprojects/uhpc-shell/
https://www.tugraz.at/en/institutes/ite/research/researchprojects/coebro-additive-fabrication-of-concrete-elements-by-robots/
https://www.tugraz.at/en/institutes/ite/research/researchprojects/3d-welding/